Scamp's UK Hardcore Mashup Trashup Set Capture from the Under Construction 2019 Live Stream
This is the first DJ set I've ever played in my life.
A couple of fuckups, most importantly clearly the Auto Gain stuff did not work at all, but in general I like it.
My next set will be better, I promise. Hugs and Kisses to Bombe for providing the recording!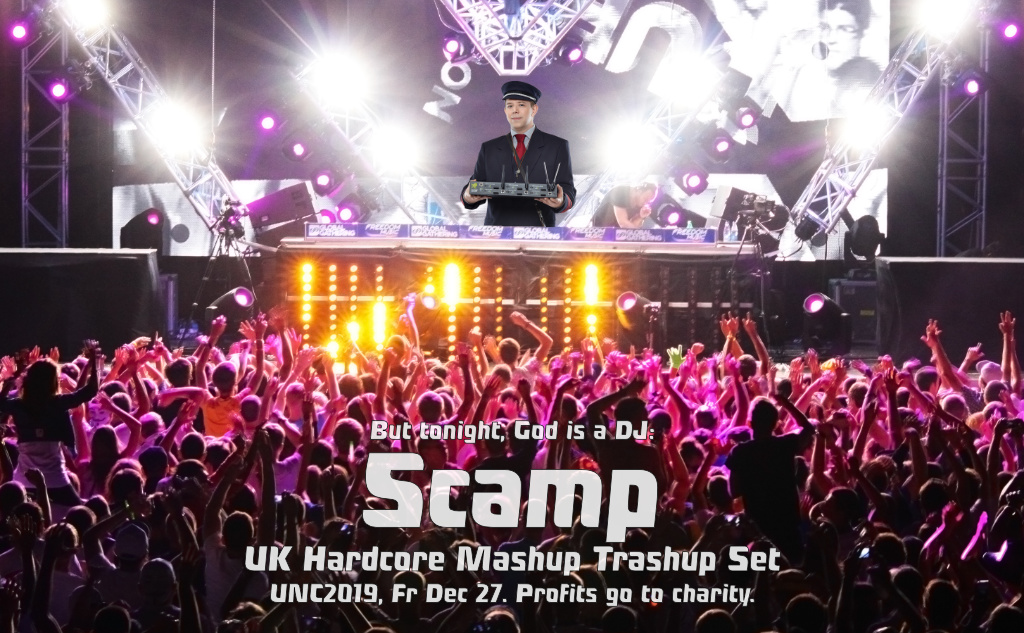 Download (155 MB MP3)